We skipped Paris' soccer game to decorate eggs, but went to Evey's because it was a double header. Well, as luck had it, it began to pour just as her first game started. All the girls were up for playing in the rain and most of us onlookers were prepared.  


Well, mostly. Look at our sad umbrella...ella....ella...hey...hey...hey
Paris is in there somewhere. The little ones didn't complain, even though it was pretty cold.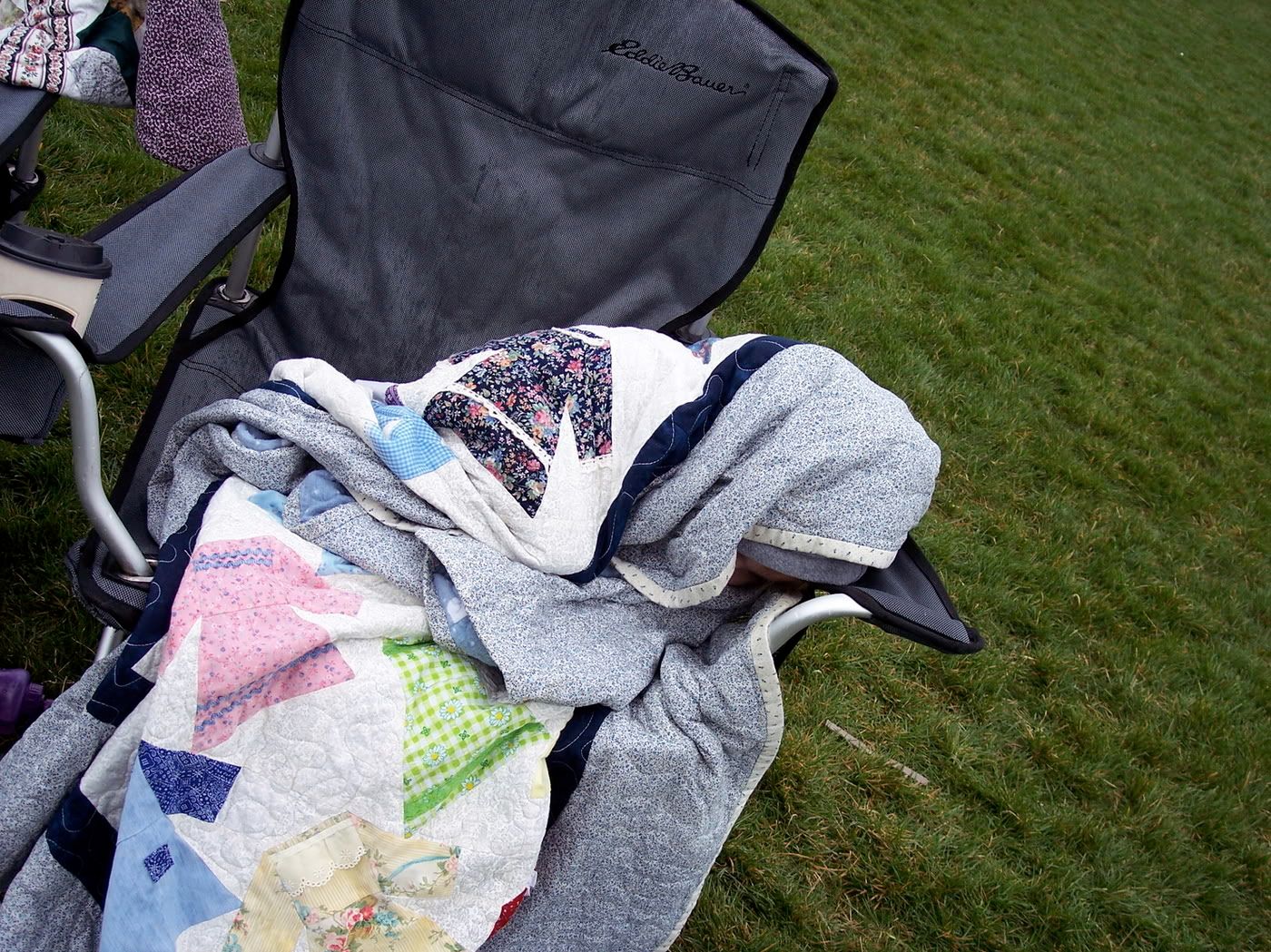 After the first game, a new fresh dry team showed up, and even though it was still pouring our girls decided to play. Well, 5 of them, so they played 5 on 5. We actually borrowed one of the girls from the other team so we could have a goalie. What a great sport! Jon ran to 7-11 for hot chocolate for Evey and the amazing ref. He ran for 2 hours with the girls, and got soaked and he knew the game way better than any ref we'd ever had. He was awesome!
Then we went home to our 1060 Easter Egg hunt and pot luck. Only a few brave souls showed up, and actually we were too late to hunt the eggs, but our wonderful neighbors shared with our kids. Then we had to run from that too so I could go to choir practice. Whew, what a day!