The Easter Bunny is so clever. He always comes up with new scavenger hunts and games for the kids to find their baskets.
This year Lex had to follow the correct sequence of colored arrows to get to the next clue.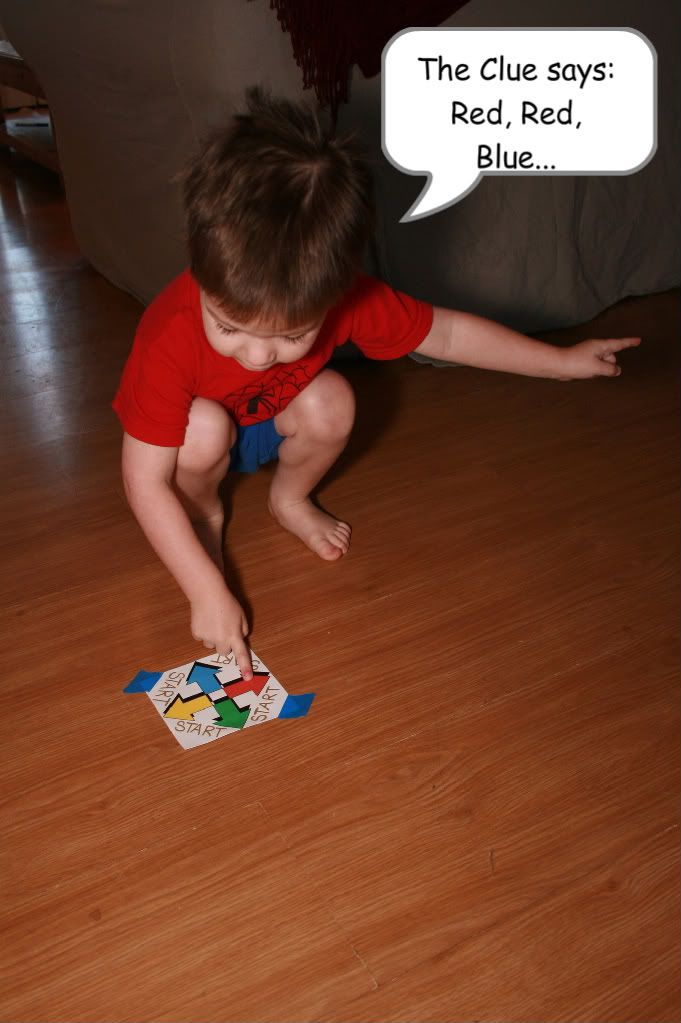 So he started at the START "pad" and followed the red arrow to the next "pad" where he followed that red arrow to the next pad, then followed the blue arrow and...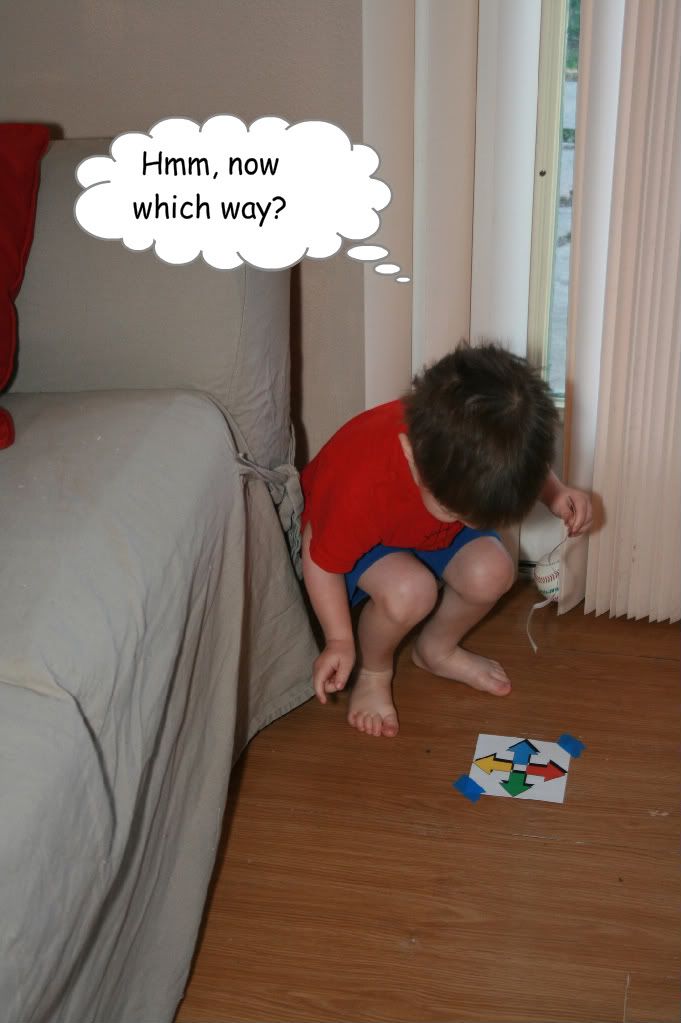 found an egg with another color sequence....Back to the START pad. 
After 7 or so eggs, he found his basket full of goodies.
Paris' first clue was a puzzle piece with a tiny portion of a map of the house, with a gold star where her next clue would be. She had to build the house blueprint puzzle clue by clue and then after the puzzle was complete, she flipped it over and it showed her where her basket was. It was in the trunk of the car!! Silly rabbit!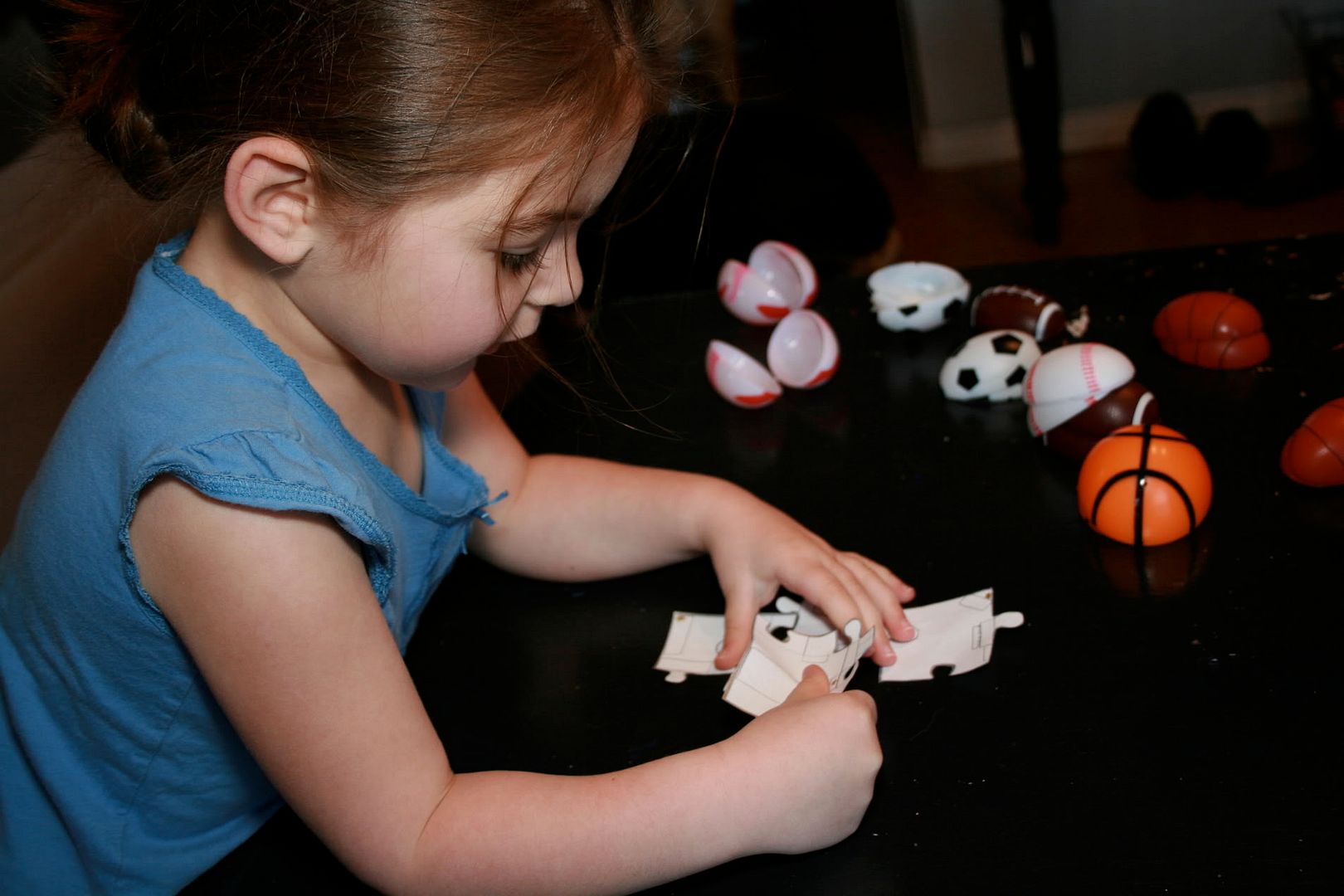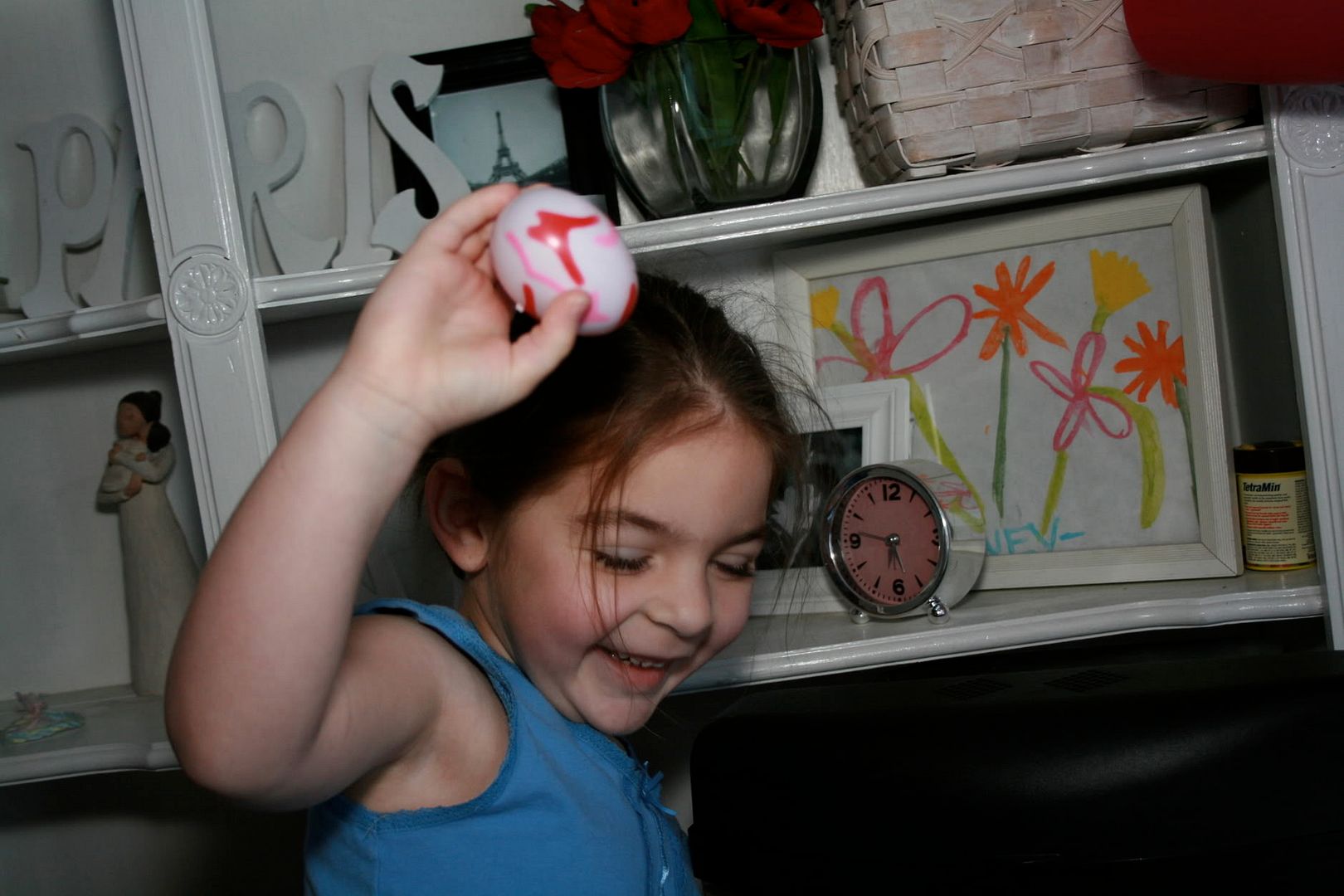 Evey's puzzles get tougher and tougher each year. This year she had a mix of crosswords (a few of the boxes had numbers and she used those letters to form a sentence to find the next clue) and word searches (she used the left over letters that weren't part of the words found and had to form a sentence to find the next clue) She was still working on her puzzles when Lex and Paris found their baskets, but she didn't mind a bit she was too busy finding words.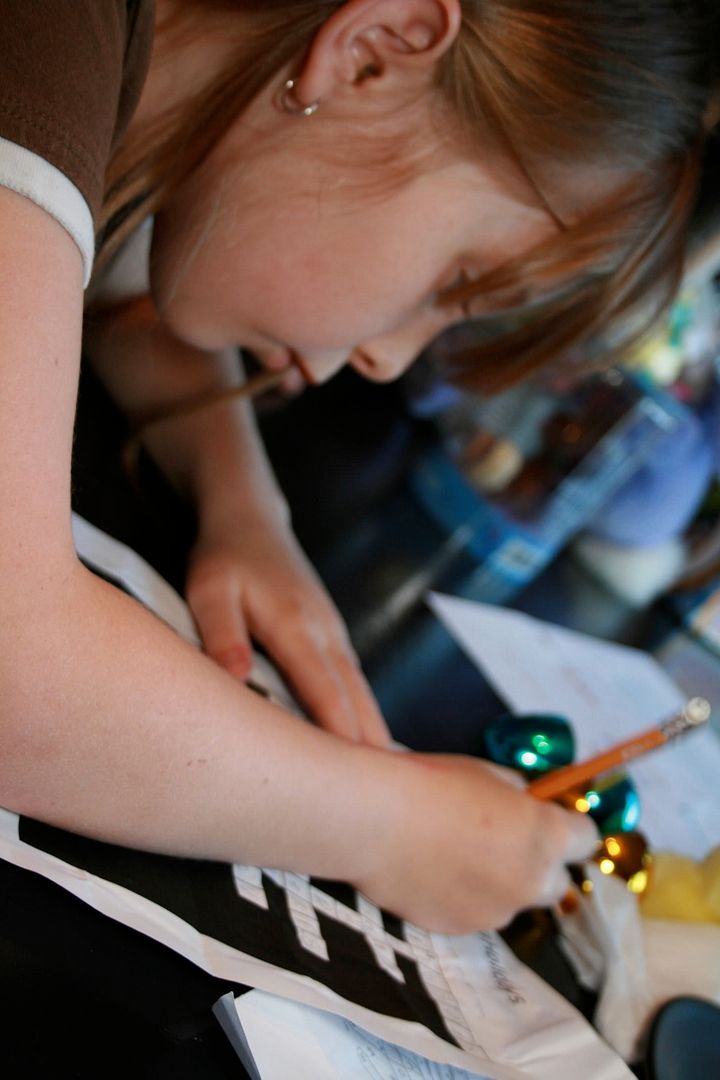 It was really cool... each word find or cross word had to do with something she was and expert on; The names of Pets in your House, Instruments, Your Relatives, 2009 Holidays, Animals of the Chinese Zodiac, and Smash Bros characters, and Gryffindor Students.

I went easy on dresses this year. I just made skirts (I wanted to make a tule underskirt/petticoat thing, but time ran out!) and matching headbands. We love Tie One ON, the have all the colors of ties you could ever want, so the boys matched too! Of course family pictures were rushed so we could get to church on time, and Jon had to work (BOO!) so we couldn't take them after. But they came out okay, so I suppose I'm happy!
The best part of these skirts is that they are awesome to spin in! Evey had way too much fun!