Evey was lucky enough to have her birthday fall on a Saturday. My mom and sister just happened to come out for spring break. And, we had my Grandmommy come down from Idaho, because she and Evey share a birthday. So we had a house full, and a lot of fun!
We woke up early to start breakfast, Crepes are her favorite,
but they take a bit to make even with night before prep. We decided to try raspberries too. They were a huge hit, we might have to say bye-bye to strawberries for a while!
Both of the girls had Soccer games at 9 so we had to eat and be out the door by 8:30. We got a good start, but decided half way through breakfast that trying to make both games (they played at the same time, at opposite ends of the city) and then making it back and having everything ready for Evey's Rock Star party at 11, would be pushing super human capabilities! 
Evey opened all her presents from family in the morning, so she could have them for the rest of the day. She made out pretty good, I'd say. She got a digital camera,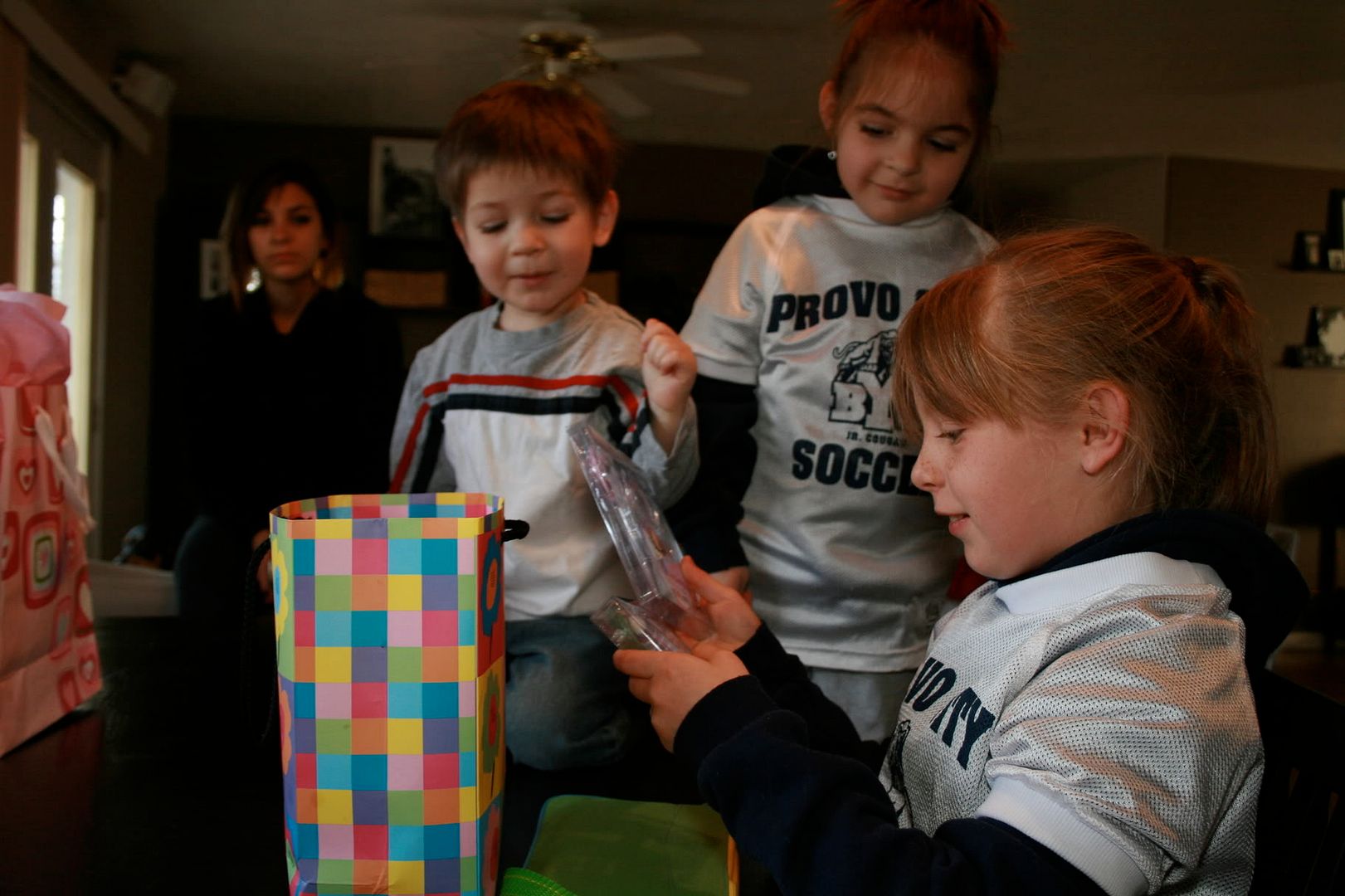 And a violin.....(nevermind the goofy face and terrible bangs, we're trying to grow them out. ...The bangs, not the face!)
...she got some books, a great purse and a cute outfit (see pictures below).
Now, if you haven't already figured this out about me, take notes! I am a crazy person and should probably be locked in an institution! Wait... I mean,  I go all out for things...so much so that I'll stay up all night (7am is the latest, just to have to get up at 7:01 because the alarm goes off) to finish something ( halloween costumes, easter dresses, and other things more important than sleep) . Which was not totally the case with this, because I had my wonderful beautiful Grandmommy and mommy there to help me this time. We were only up 'til about 1:30. Another fact about me, I'M A PROCRASTINATOR! Not because I want to but because, I'm generally working on another project too. Anyway, back to the birthday. We had stayed up making guitars and mics for Evey's friends to decorate. They turned out WAY cute!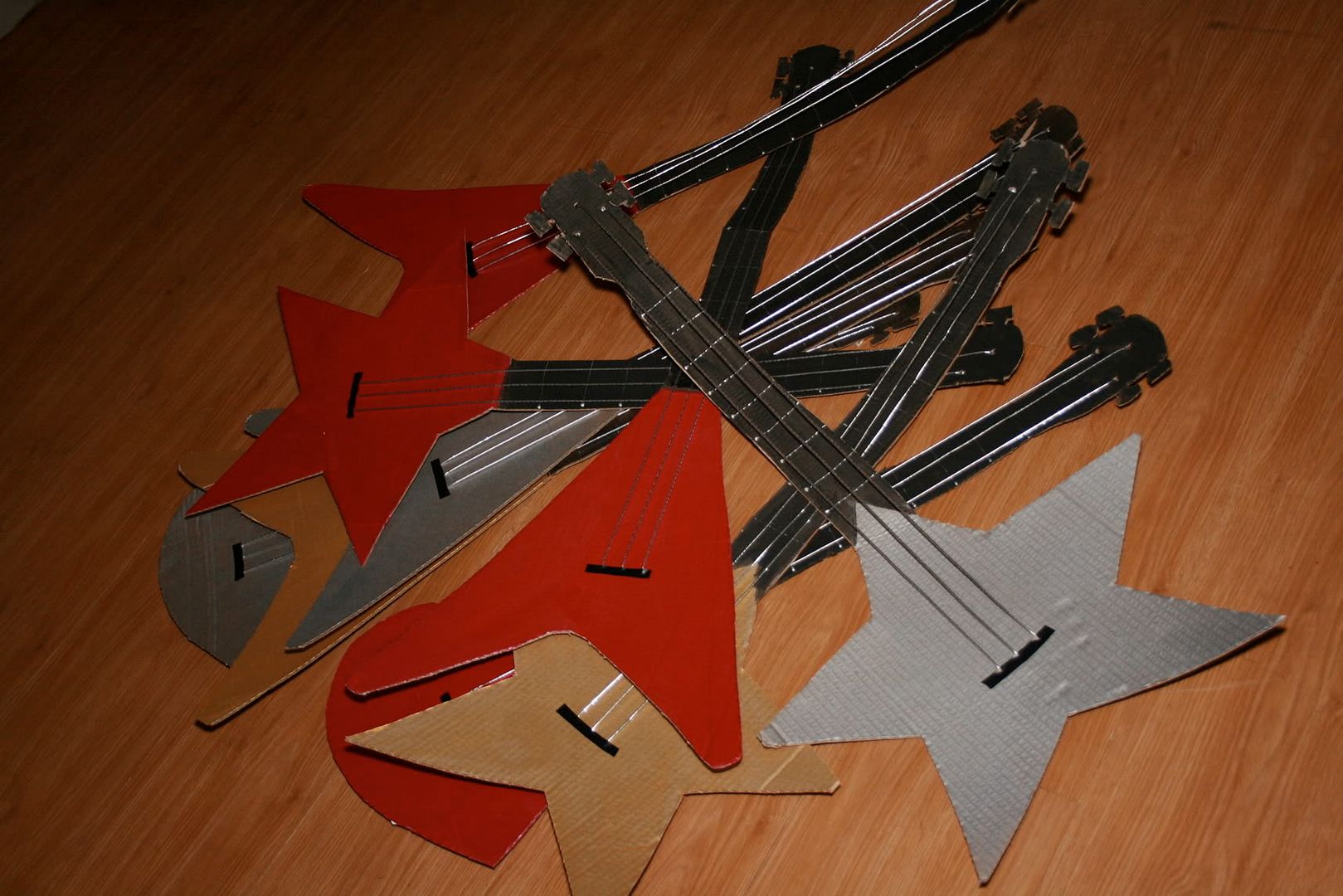 Evey decided to test the merchandise. 
Now raise your goblet of rock!
11:00 am, 8 "little miss cuties" come over for a P-A-R-T-Why ....
... so I can clean up glitter for a year! I'm kidding, they made super cute guitars! I was surprised at some of the artistic abilities of some of them!
 The plan was to make a music video, instead of play games and other "normal" birthday party stuff. Kurt (my bro who is an aspiring director) was there to direct and shoot the video. The girls were also quite natural at the whole, concert scene!
Fog machine, so cool. Oops. Girls with athsma, clear it out quick! Didn't think about that, but crisis averted and no harm done.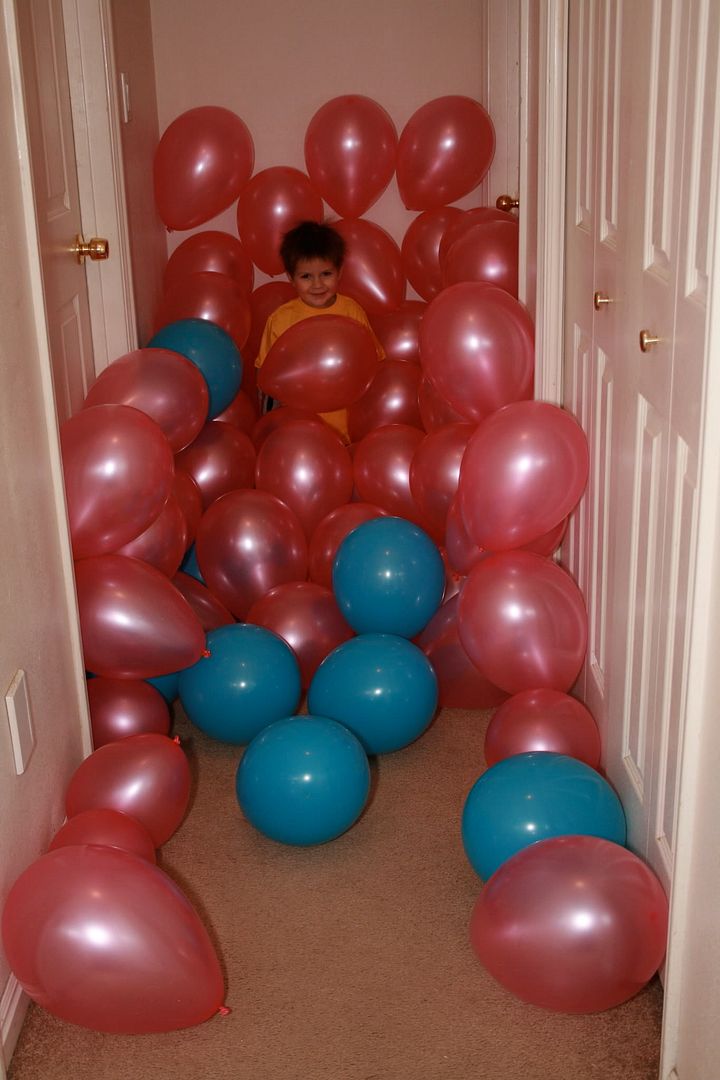 It was a beautiful day, rare for the week. We took advantage and partied outside.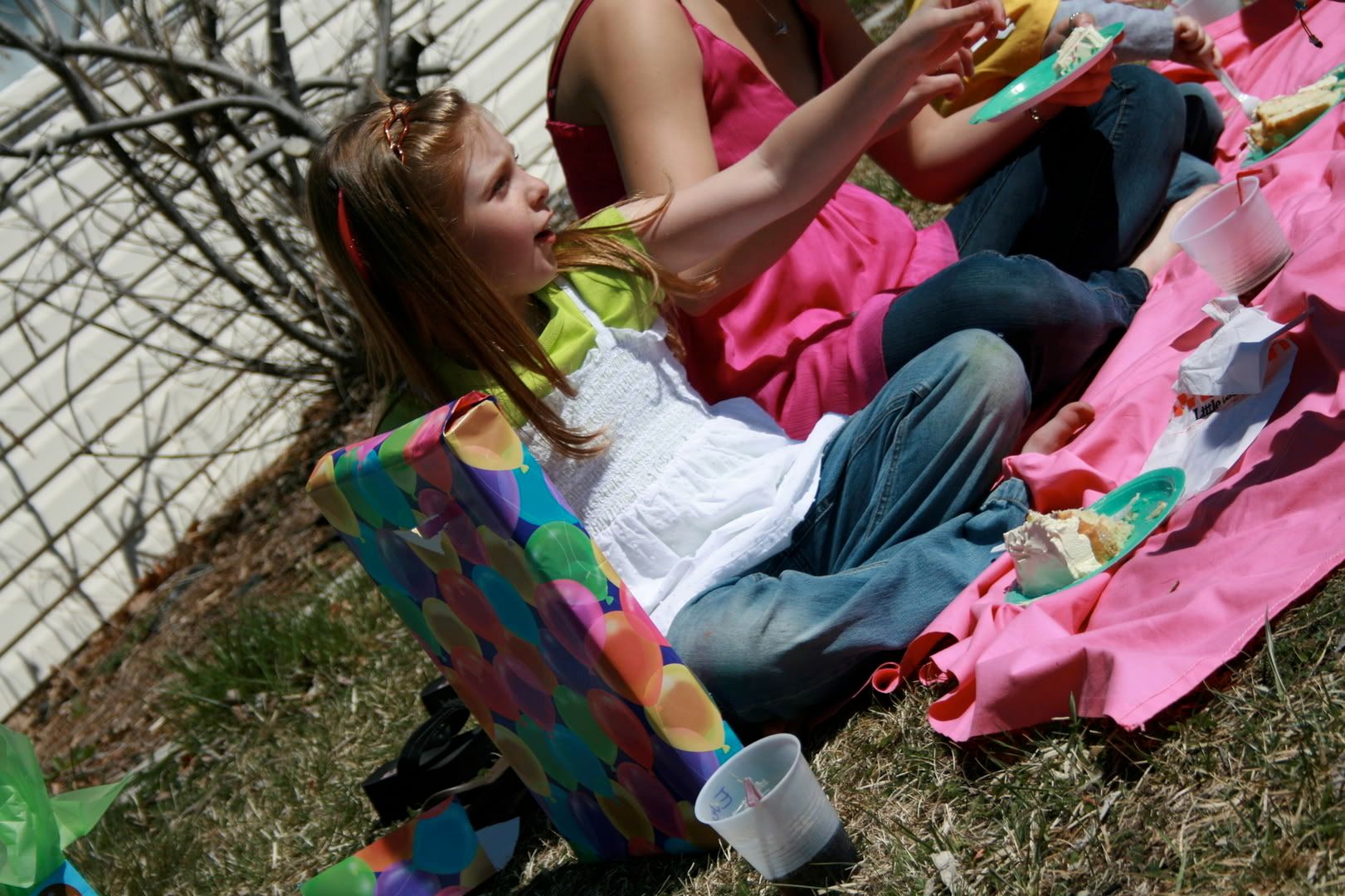 Here's just a look at Director Kurt. He was so awesome and patient with the girls. I think he had fun.
Here's what I think I'm gonna put on the cover for the DVD. I'm not quite done editing the video, it's awesome so far. I'll have to make sure all parents are okay with me posting it before I do, but I hope to have it up soon.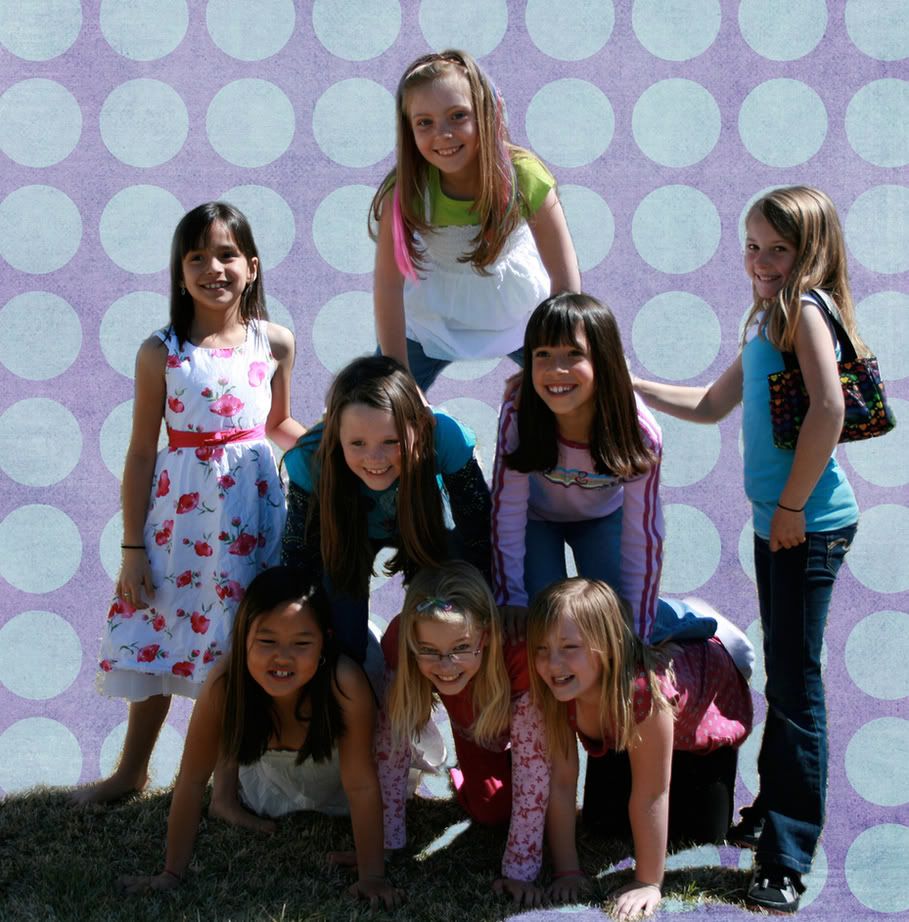 What a fun day we had. Evey got tons of great stuff from her friends and ended up with a pretty good chunk of cash, that she's looking forward to spending on a shopping spree.
Grandmommy, got some pretty good stuff too. Then while I rested for a bit mom took her shopping and to a movie.